By pre-ordering your watch, you access MALM's limited edition watches. Your watch will be made to order and to a discounted retail price.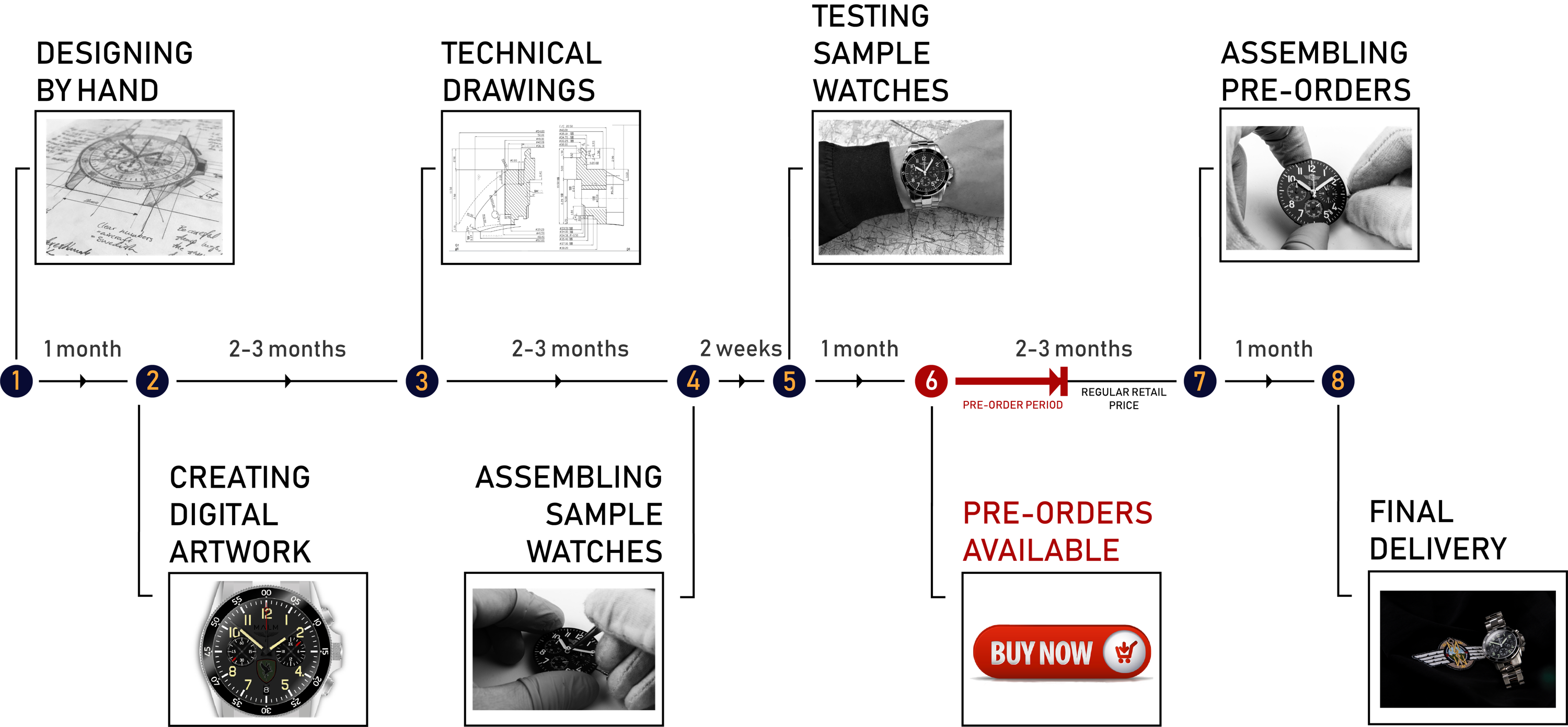 The journey from a fictional idea to a final design is long. It takes approximately 1 year to design, create samples and finally assemble our MALM watches. It is a process that literally starts with pen and paper where all ideas and creativity must be realized into a beautiful design with high quality components.
The design and manufacturing process is
just as fun and joyful as it is tricky. Appearance must be weighed against functionality, small details against toughness and sustainability and of course - all parts must be evaluated and tested properly. It is definitely a process filled with trials and errors. But thanks to a huge amount of patience, experience and a skilled team the MALM watches becomes better and better and we are constantly raising the bar for our new collections.
Pre-ordering a MALM watch means that you are entering and supporting the manufacturing process in its second half. At this point the collection has already been designed, molds have been made, all watch parts quality approved and sample watches assembled and tested. Defective parts and components has been re-made and tested once again.
As a serious, independent watch manufacturer it is of utmost importance to us that MALM's pre-ordering customers feel safe and secure in purchasing a MALM watch at this stage. As a pre-ordering customer, you are always protected by your right to 100% refund during the manufacturing process. In other words, you have the full right to request your money back at any time.
From the day you pre-order your watch, time to final delivery is estimated to approximately 3-4 months. This waiting may vary depending on order volume and how many pre-order that has been purchased. During the waiting period you will get regular updates from MALM, informing you about the ongoing progress. There will be no intermediaries between you and MALM and you will be contacted by the responsible at MALM for the manufacturing process.