"CATALINA IS A TRIBUTE TO THE AMPHIBIOUS AIRCRAFT CATALINA TP 47 WHO SEARCHED FOR THE MISSING DOUGLAS DC-3, AND WAS SHOT DOWN BY THE SOVIET UNION IN 1952."

MALM Catalina case model in 316L stainless steel, 41 mm * 50 mm, 3 piece construction (case, bezel, caseback).
CuSn8 Bronze or 316L Stainless Steel
Screw-down, waterproof (10 atm)
Domed/vaulted sapphire, double anti-reflective coating, protective coating against fingerprints.
SEIKO VK64, mecaquartz, +/- 20 sec/month, battery approx. 3 years.
Bracelet in 316L stainless steel or genuine leahter strap.
Dark blue or dark green dial with polished indexes. Like gauges in cockpit, hours (TIM) and minutes (MIN) has been written in each subdial. Indexes are applied with superluminova C1 which is white in daylight and glows green in darkness.
A design that combines sea and air. Stainless steel or bronze. Superluminova C1 glows green in darkness.
Chronograph with timekeeping up to one hour. Center positioned chronograph second hand, left subdial indicates elapsed minutes. Date at 6. Right subdial indicates hour (1-24).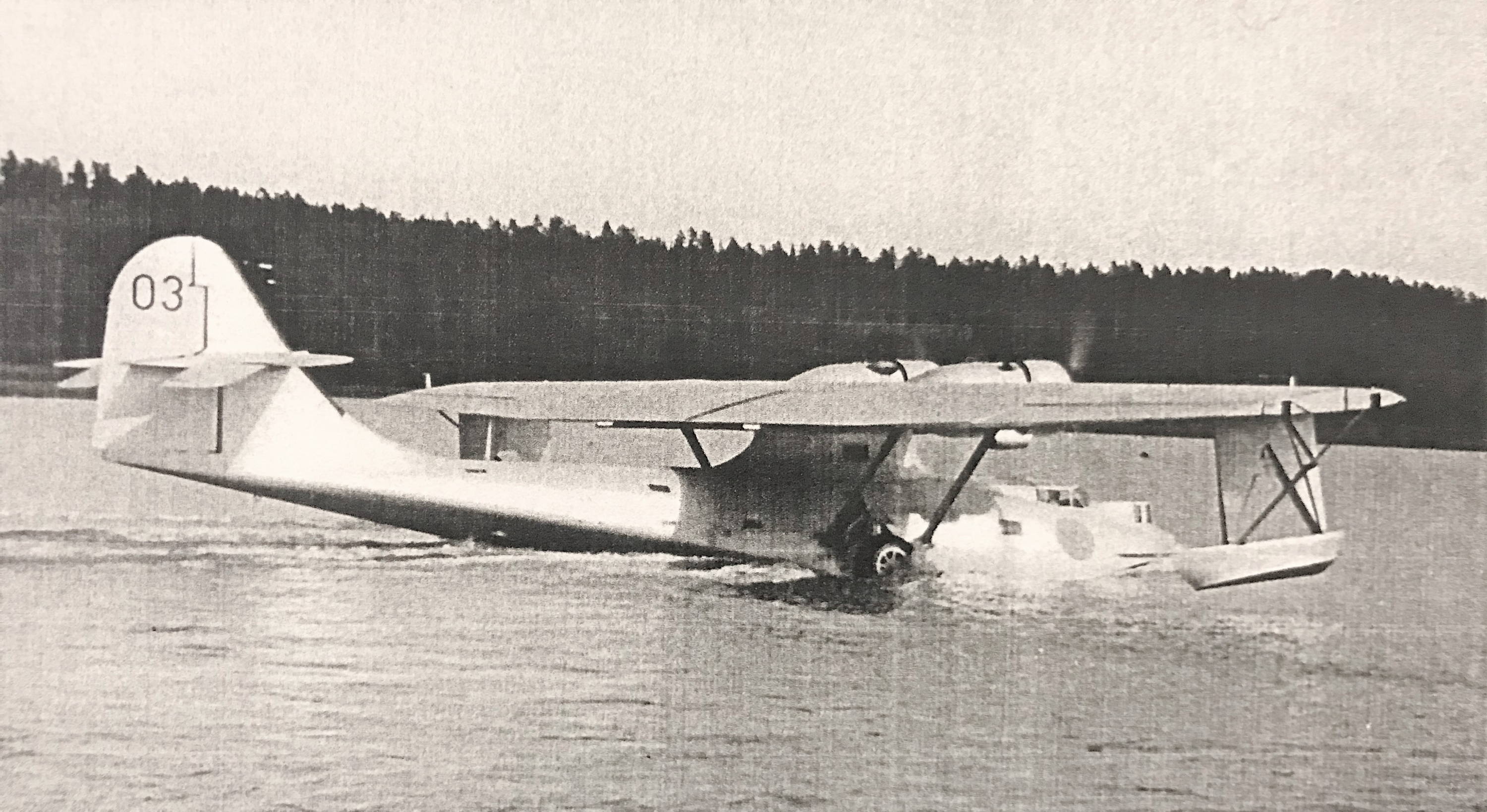 CATALINA is a very special watch named after the amphibious aircraft Catalina TP47 that was shot down in the 1950's by a MIG-15 from the Soviet Union. This event, also known as the Catalina affair (Swedish Catalinaaffären) will later be described as a one of the biggest and deepest diplomatic crisis between Sweden and the Soviet Union during the cold war. The Catalina was on a search and rescue mission looking for a missing Douglas DC-3, which disappered above the Baltic Sea three days earlier and had lost its entire crew of eight, when it was attacked and shot down by a MiG-15 over international waters. All 5 crew members of the Catalina survived the crash and was rescued by a German freighter.
The aftermath that followed was marked by total denial from the Soviet Union, which firmly denied its involvement in the two incidents. At the same time Sweden claimed that the missing DC-3 was out on an innocent navigation flight for educational purposes when it was shot down. Later on it turned out that the Swedish DC-3 was equipped with British equipment and had been spying for NATO. It would take until year 1991 for Russia to admit their involvement and claim responsibility for the attacks.
The missing DC-3 was found 10th of June 2003 at a depth of 125 meters east of Fårö on international waters. Later that summer also the Catalina TP-47 was found at a position of 22 kilometers more easterly than the reported impact site. The damage in the Tp 79's aircraft body and wings shows that it has been shot down by a fighter plane of the type MiG-15. It was also possible to determine the exact time of impact in the water, as the clock in the cockpit has stopped at 11:28:40 (Swedish time).