"MALM STRIVE TO CREATE UNIQUENESS. WE BELIEVE IN BEAUTIFUL DESIGN AND SOLID CRAFTSMANSHIP. TO US IT IS ALL ABOUT THE PRODUCT."

MALM is a Swedish watch brand launched in 2018 by a small group of watch enthusiats and designers who wanted to create beautiful, well-made watches with personality and Swedish characteristics. By introducing new materials and attributes into the traditional world of watchmaking, MALM has moved beyond the limits of what can be expected of a small, independent watchmaker.
In a very short period of time, MALM has become a well-known watch brand in the field of pilot watches. The Dalton collection, launched in early 2019, was developed together with pilots and members of Swedish fighter squadrons within the Swedish Air Force. By being heavily inspired by the large Swedish heritage of military aviation, we design, manufacture and assemble our pilot watches with a high level of quality. Today our pilot watches are worn by Swedish, Hungarian and Austrian fighter pilots who all are flying or training with Swedish made fighter jets.
Celebrating the history of Swedish aviation and the heritage of Swedish fighter jets is a mission that we at MALM embraces with both pride and care. We ourselves are from Linköping, the city which is considered to be Sweden's capital in terms of aviation. Here the majority of all swedish military aircrafts have been manufactured for over 80 years.

MALM is Swedish watch brand sprung from a great interest in aviation. We ourselves are from Linköping, the Swedish capital of military aircrafts, we are private pilots and aviation enthusiasts. When we design new MALM watches we do this from scratch and collect inspiration from various details of the large Swedish aviation heritage. We work with some of the best suppliers in this business which enables us to build watches with a high level of quality and unique character.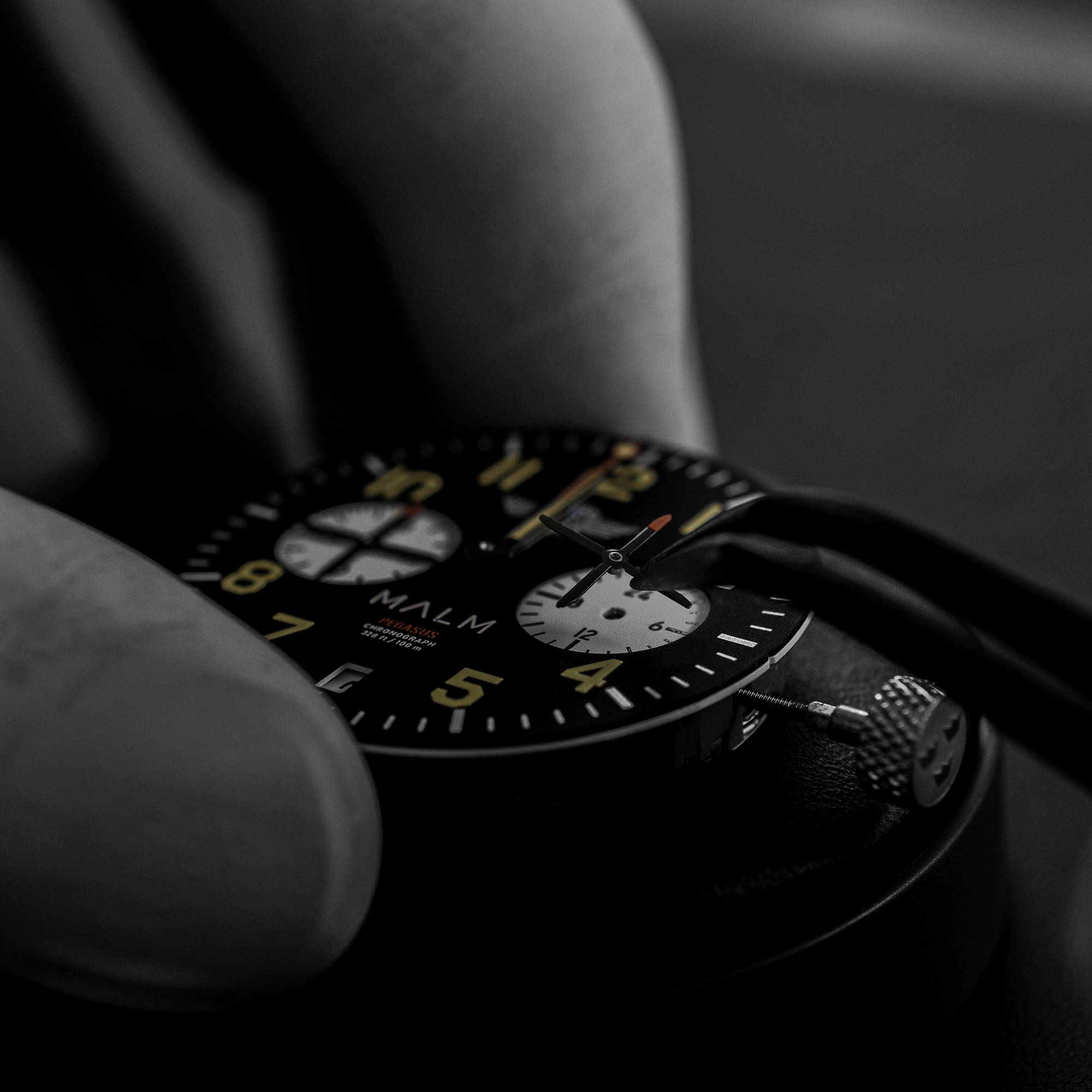 MALM has become a fast growing brand with its unique collaborations with Swedish military divisions and Swedish fighter jet squadrons. Together with each division and squadron, we develop our watches to meet the overall high expectations of quality and functionality. Every time we develop a new watch we search for personal and unique details within each division and squadron and integrate these into the complete design. This way we want to celebrate, pay tribute and show our appreciation to the men and women who spend their time in the service of the Swedish armed forces.